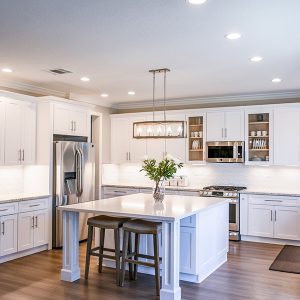 Commercial & Residential Electrical Experts
We provide a wide range of general electrical services and have technicians to service all jobs no matter the size. Using a professional ensures that the job is done correctly and prevents future problems from occurring; improper installations, old wiring, outdated breaker boxes and exposed electrical cause damage to homes every year.
Our projects are not just jobs but an opportunity for us to build long term relationships with our clients. Trust is what allows our customers to feel confident in their project quality.
General Services:
Light fixture installations
Wiring
Electrical outlet replacement
Electrical switch replacement
New outlet installation
New lighting box installation
Breaker box installation
Breaker box repair
It is advisable to have an electrician inspect your current hardware to ensure that there are no hazards posing risk to your home.
Contact us for a no-obligation quote from a company that offers great service and that you can trust.